FINAL FRONTIER DESIGN | LAUNCH, ENTRY, & ABORT (LEA) SPACE SUITS
FFD began developing our IVA space suit in 2010, shortly after founding our company. Since then, we have built and tested 8 complete iterations, with more 500 individuals wearing our suit for thousands of hours of pressurized operations. The suit includes an integral helmet, detachable gloves, a large chest entry point, a highly developed ventilation system including an automatic pressure regulator, and a nomex outer garment. We have greatly advanced our technical readiness level, with high fidelity testing complete including hypobaric chamber, microgravity flight, piloted aircraft testing, and water egress.
Learn more about our LEA Suits in the links below: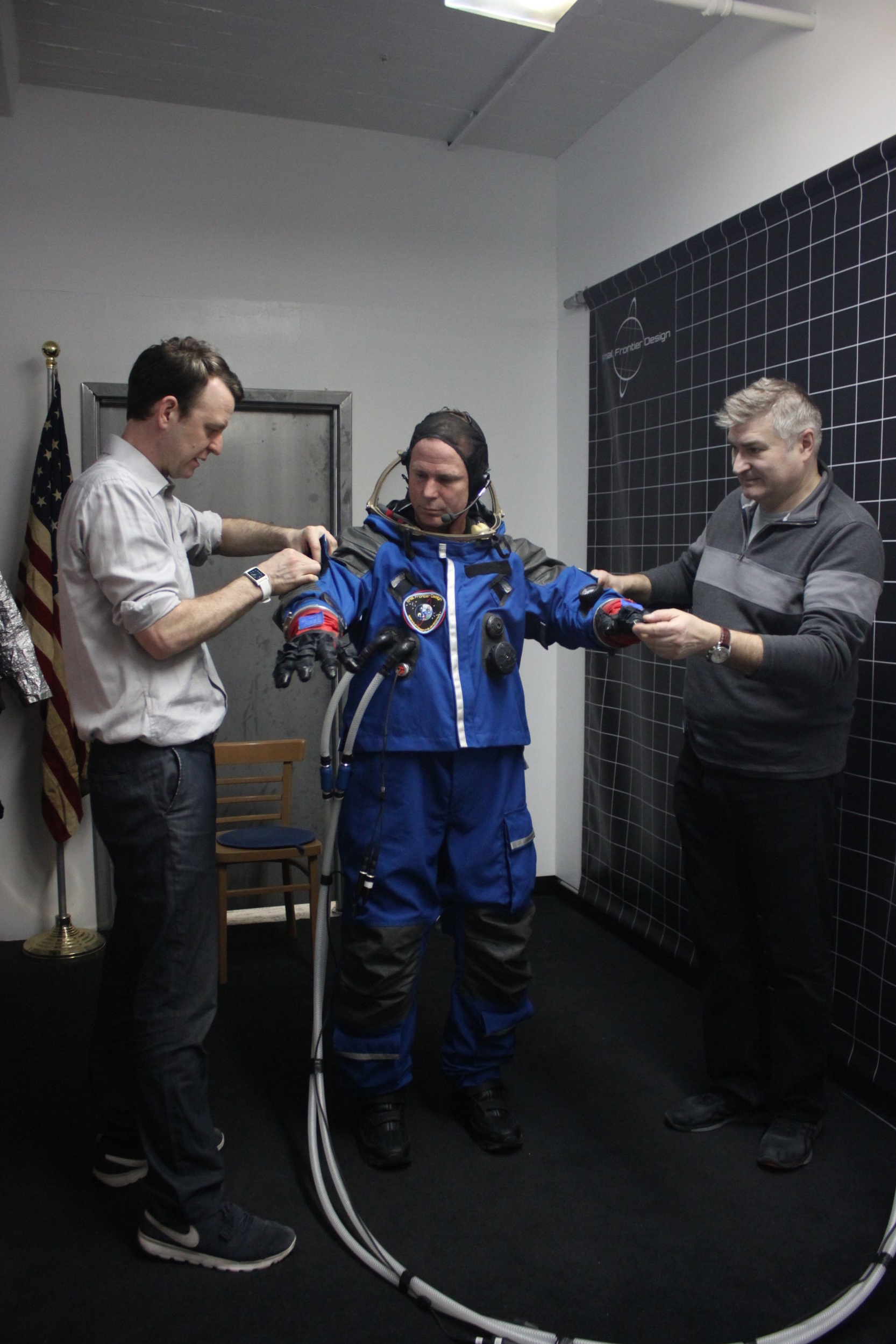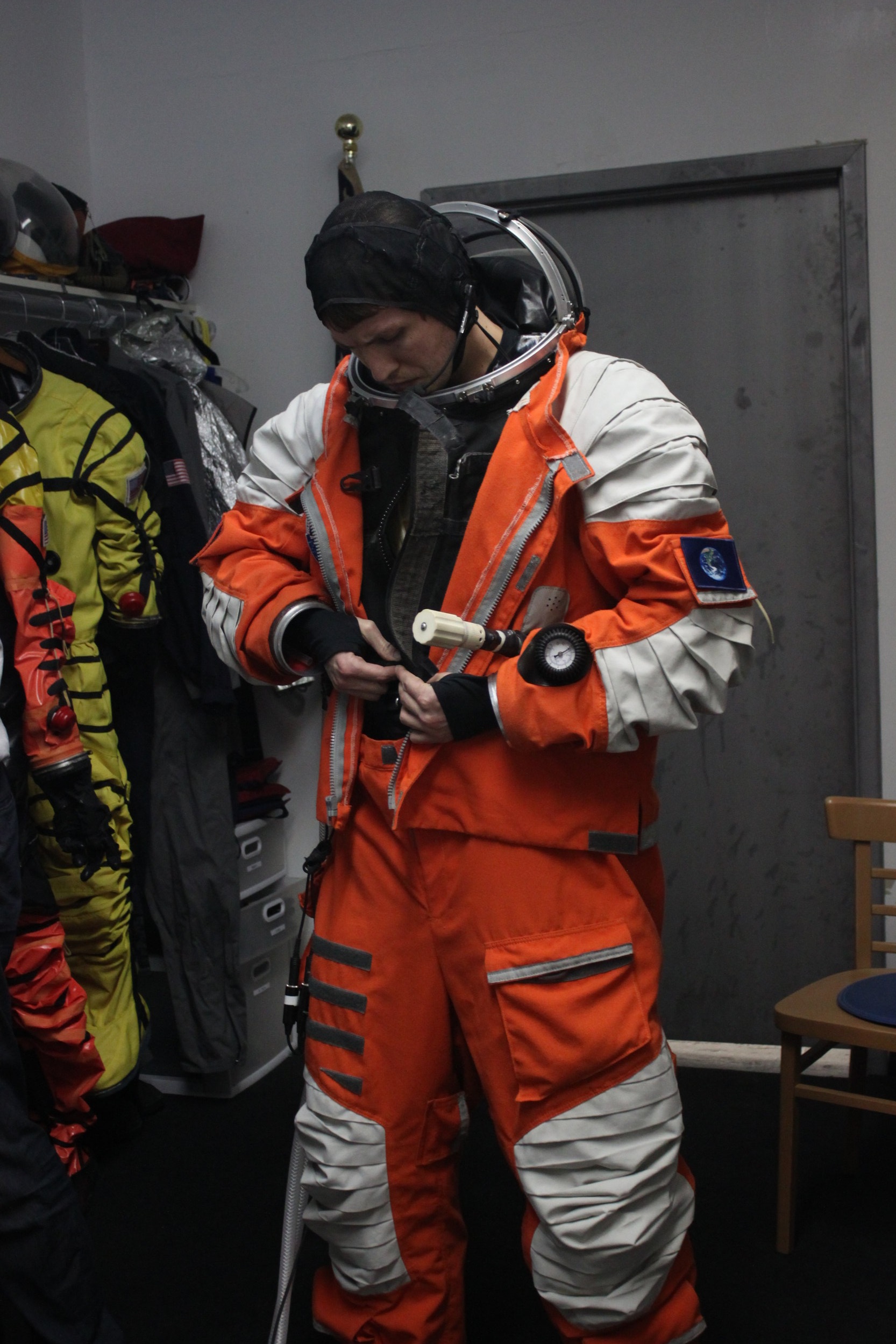 Come to our studio space to wear a real space suit, performing astronaut-oriented tasks, and rocking your best hero pose!
We invite you to visit our studio, learn a little about space suit history and design, and see how space suits are made. Guests can also try out our latest prototype gloves in a negative pressure glove box and take photos during your experience.