FINAL FRONTIER DESIGN | DESIGNS, MUSEUM DISPLAYS, AND REPLICAS
Final Frontier Design creates in house original designs associated with protection, safety, and aerospace garments. We also building a number of reproduction of space suits and space gear, including historical garments and special tear away components.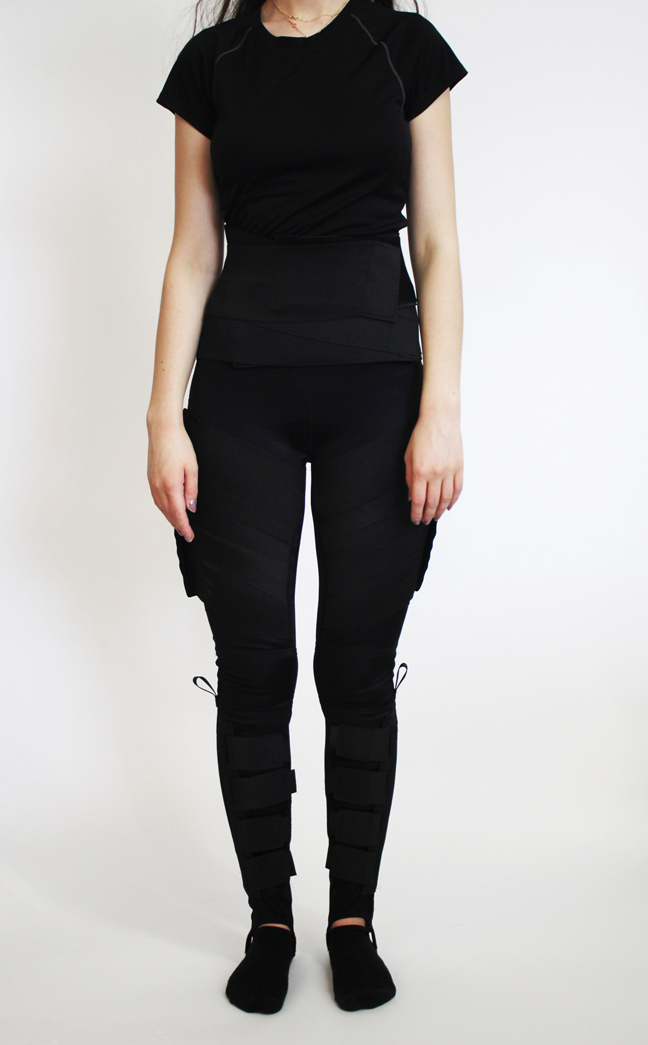 Velcro activated Anit-Gravity pants are to be used as compression pants during high G load and also assist with blood flow for those with orthostatic intolerance.
Adjustable, light weight communications caps, designed for use inside a space suit
Liquid Cooling Garment or LCG is constructed of welded fabric channel that carry chilled water.
Light weight and insulating Emergency Jacket is packable and around 6oz.
Reproduction of an EMU Arm with materials cut away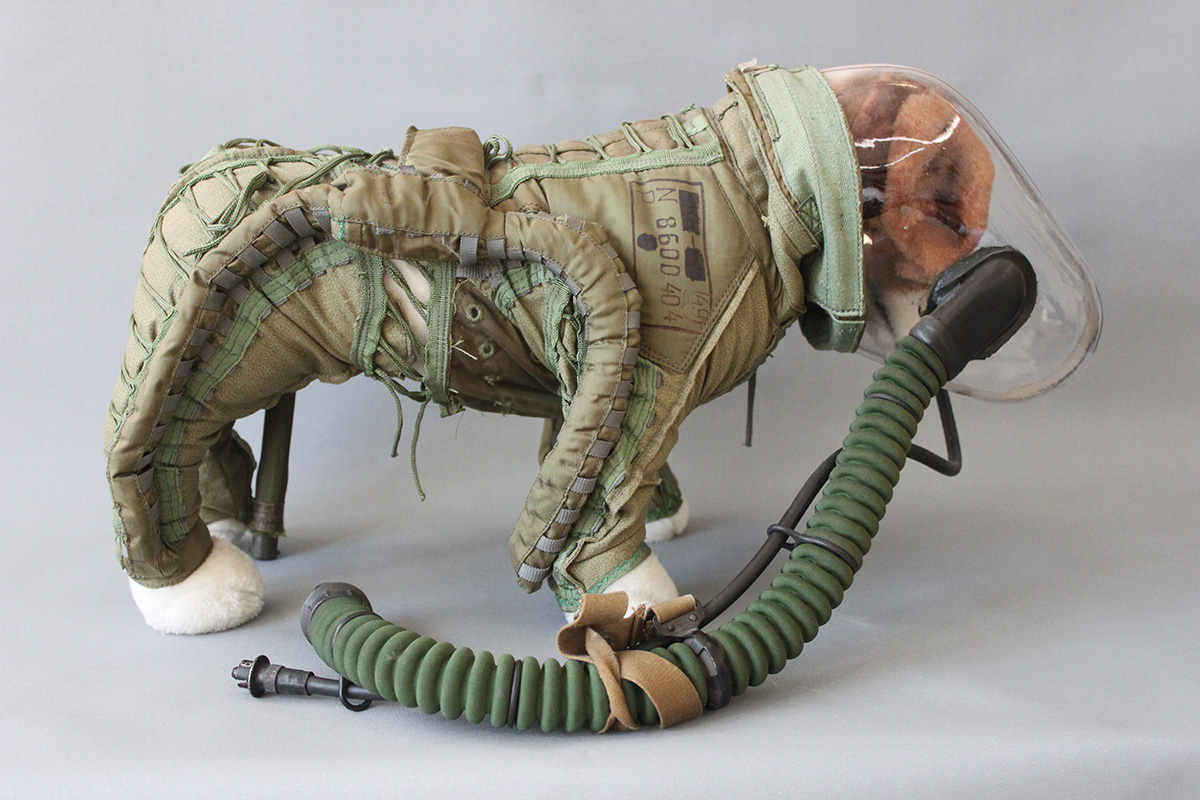 Reproduction of a Soviet canine pressure suit and rocket powered ejection sled