Final Frontier Design Team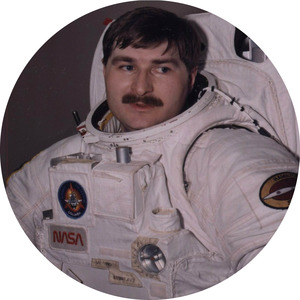 FFD Lead Designer and Engineer – brings over 20 years of space suit experience from the Russian space suit agency, Zvezda, and is one of the few engineers to work with all of the current in-service space suit designs, including America's EMU and ACES, and the Russian Orlan and Sokol. Nikolay is our Chief Engineer and Designer, and one day plans to put an FFD suit on Mars.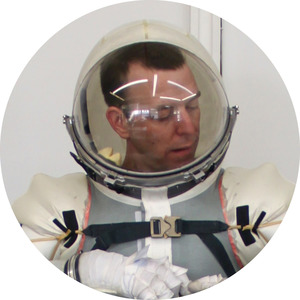 President of FFD, artist, and designer – began his career in aerospace by entering the NASA Astronaut Glove Challenge in 2007 as part of his MFA thesis at Pratt Institute. In 2009, Ted and Nik took home a cash prize and created FFD from the winnings. Prior to space, Ted's work focused on technical garments for movies, theatre, and television including wings for Victoria's Secret and costumes for Cirque du Soleil.
Chief Patternmaker and Manufacturing – joins FFD after working as an independent Garment Designer for dance, art, film, and fashion in Philly & NYC for 6+ years. Katie's costumes have been shown in performances for artist Julia Wolf (Pulitzer Winner Composer), Wangetchi Mutu (Visual Artist), and Crispin Glover (Director- Actor). In addition to FFD, Katie is also an Adjunct professor in the Fibers Department at her alma mater MICA.