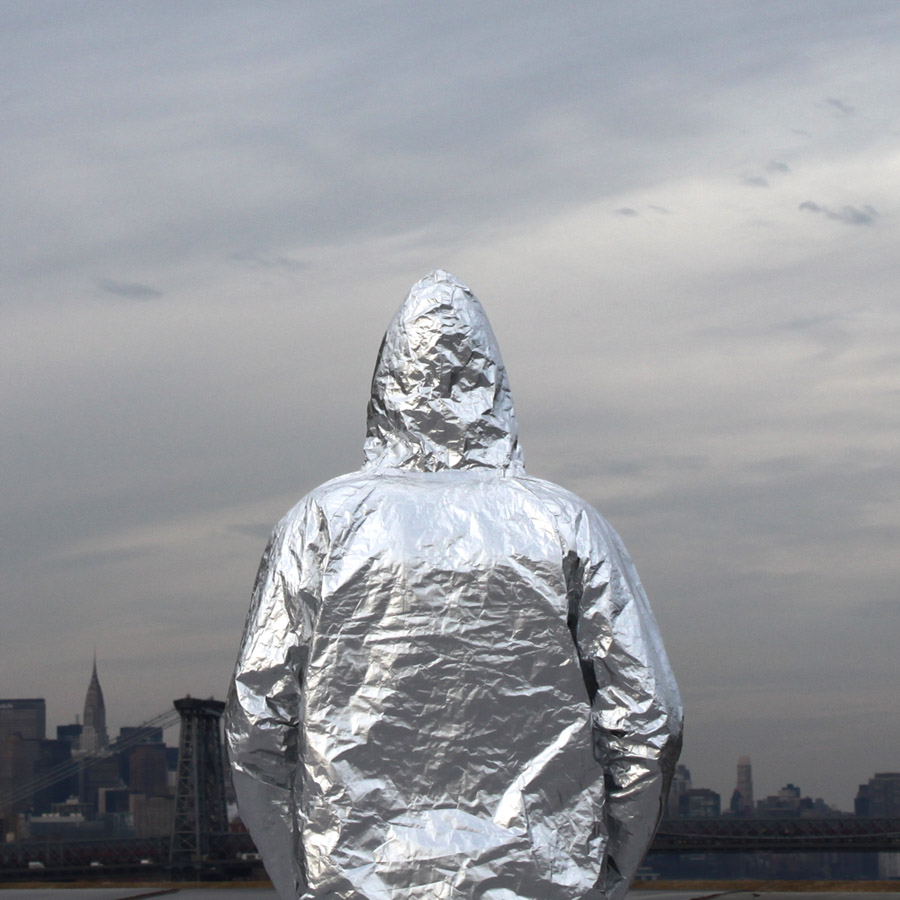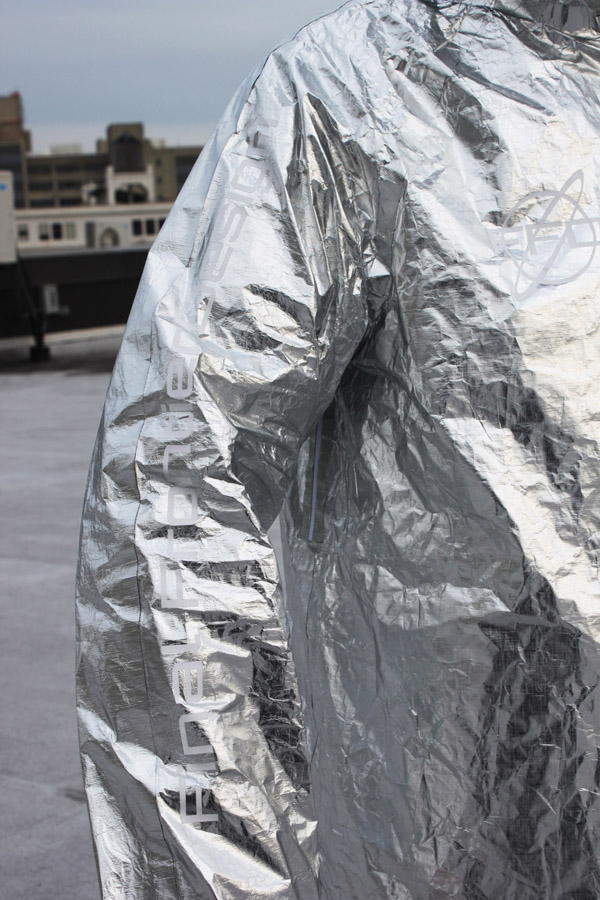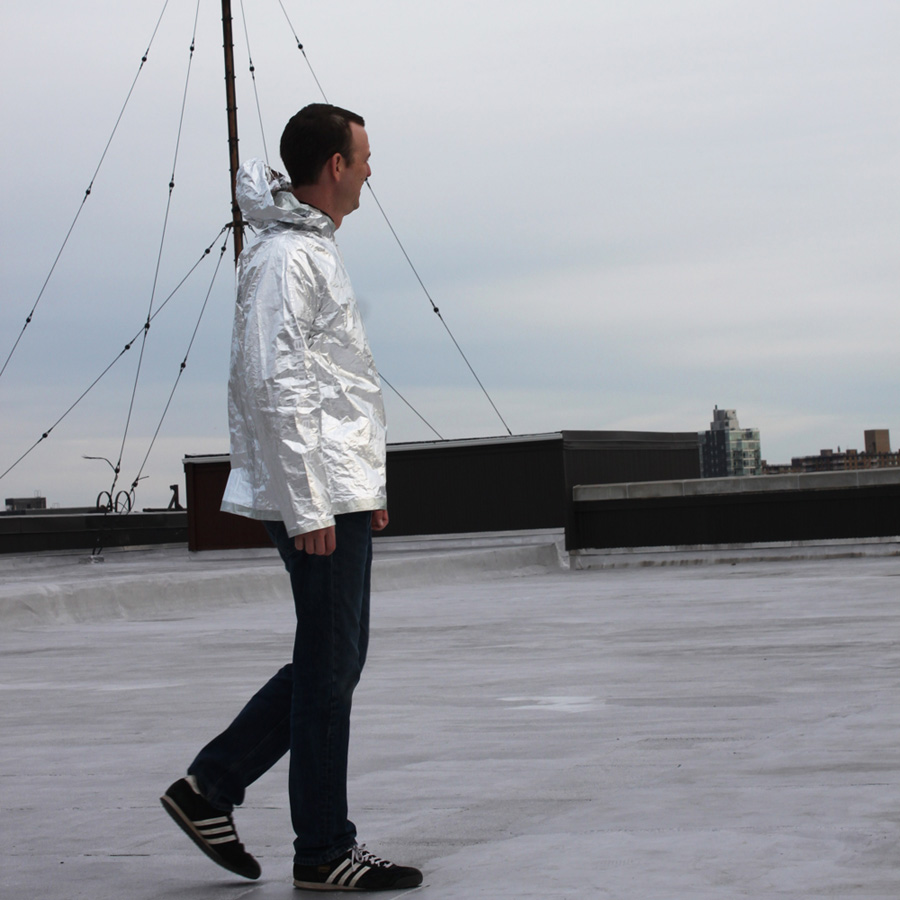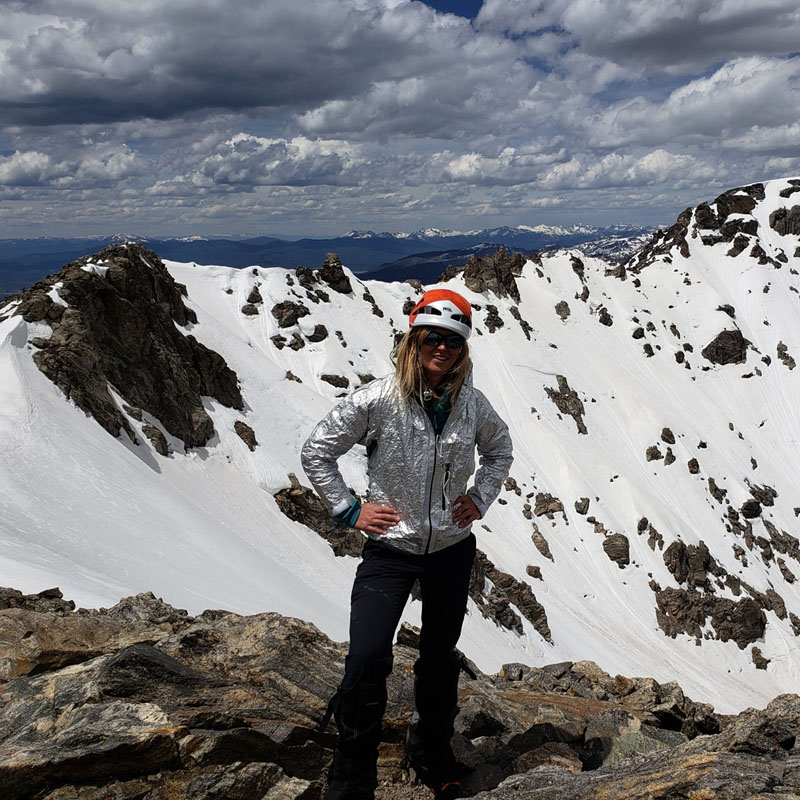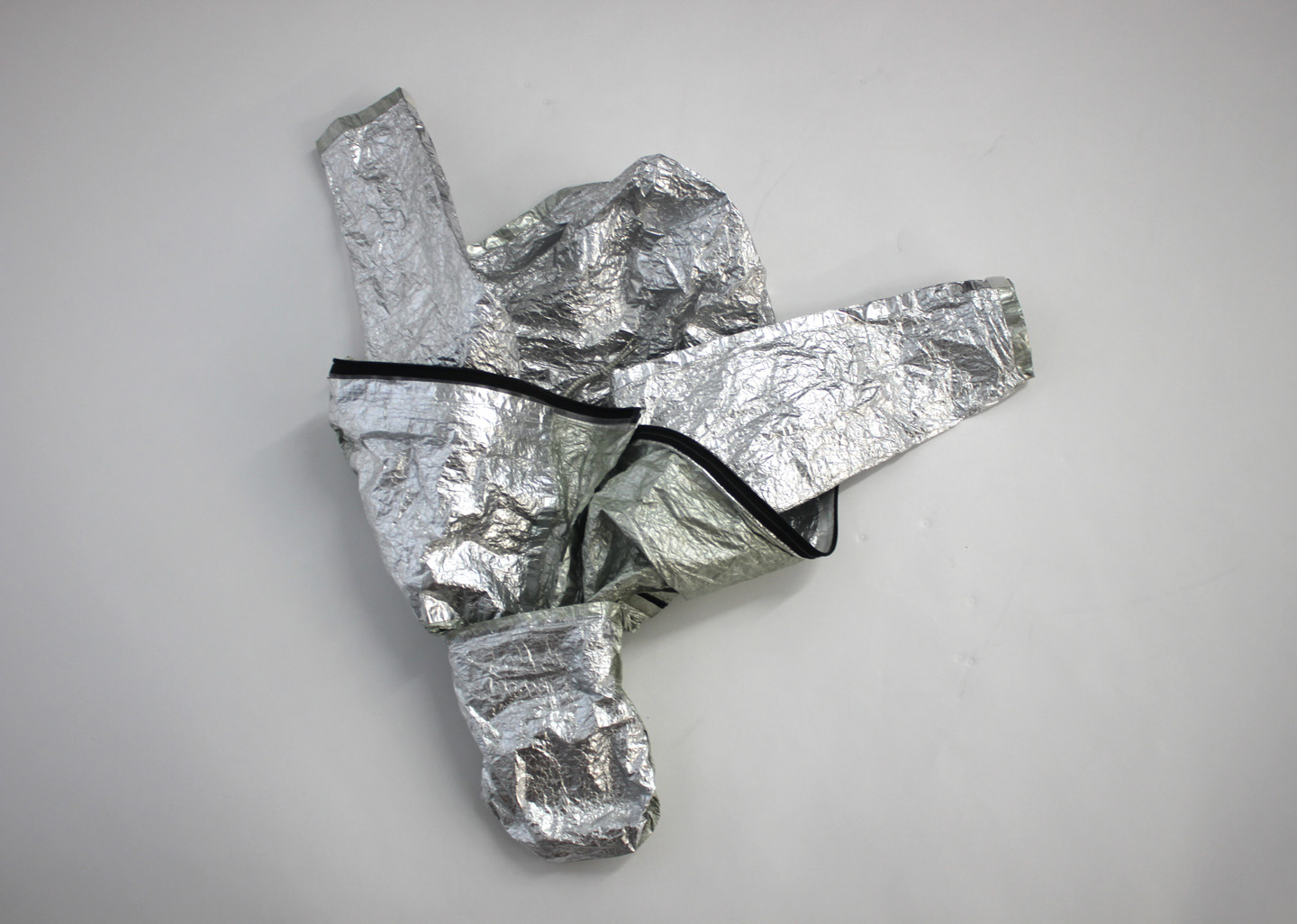 FFD's E Jacket is Thin and durable

FFD's Emergency Jacket is made from super lightweight non-woven dyneema fabric, bonded to mylar. The result is an exceptionally thin, durable garment that has excellent thermal properties, and can protect you against rain, wind, and exposure.
Only 4.75 ounces
Total weight is 4.75 Ounces! All seams are taped, which means they are inherently waterproof and have minimal added bulk.
MADE OF BONDED MYLAR AND DYNEEMA
The unique dyneema-mylar fabric is non-stretch, with a greenish outer shell and a pure silver mylar inner side; the jacket is reversible.
FOLDABLE
The entire jacket folds up smaller than a sandwich, and is appropriate for camping, biking, or urban adventures.
UNDER ARM VENTS OPEN FOR BREATHABILITY
WRIST WIDTH IS ADJUSTABLE